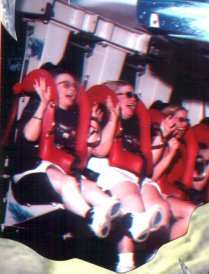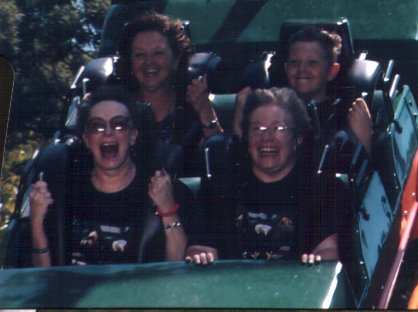 One of the things we love is riding Rollercoasters!  The bigger the better!  The pictures are in random order of date, but they were all fun.  Look for our favorites!  Hold the pointer over each picture to find out the name of the ride and the park it was in!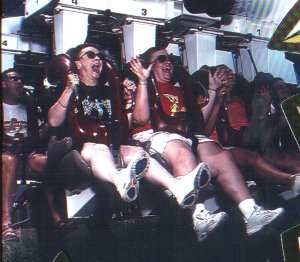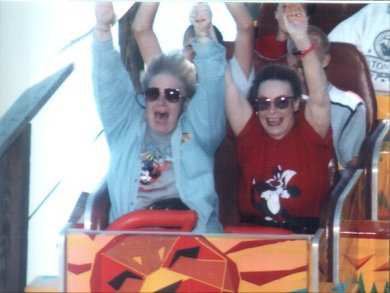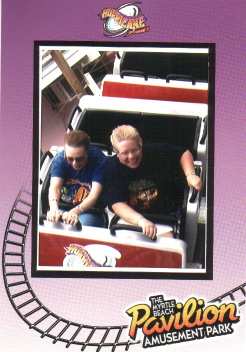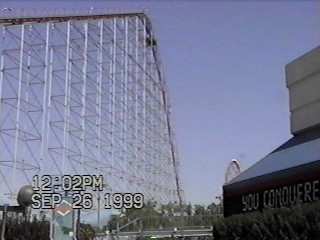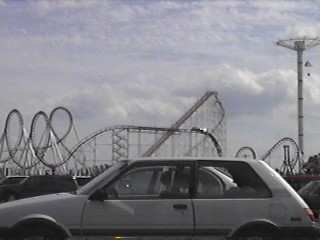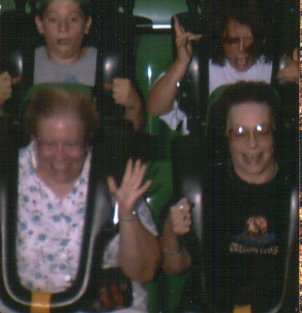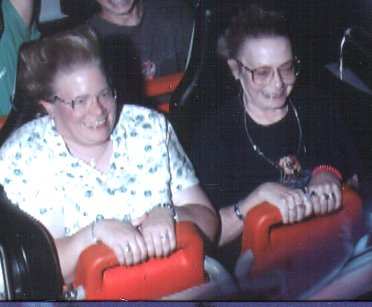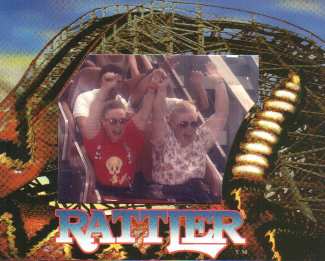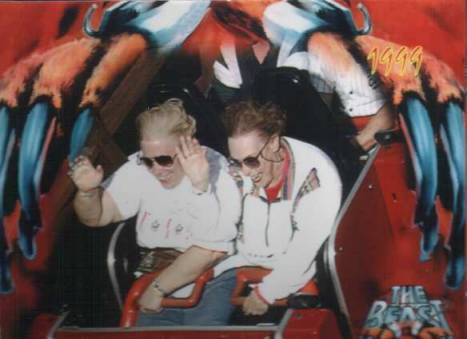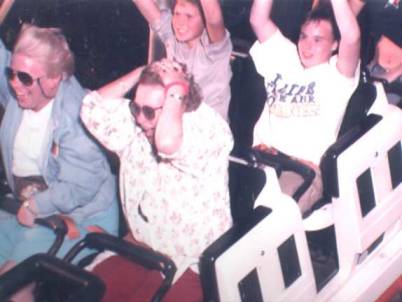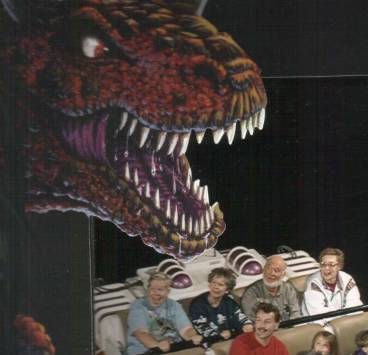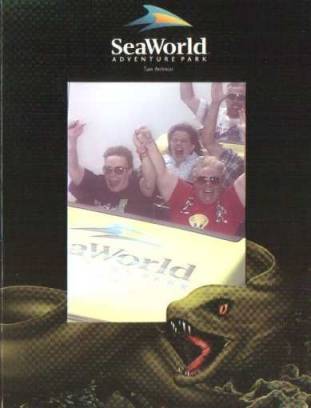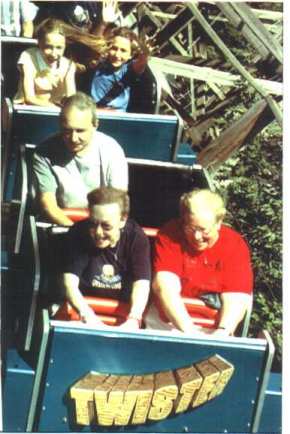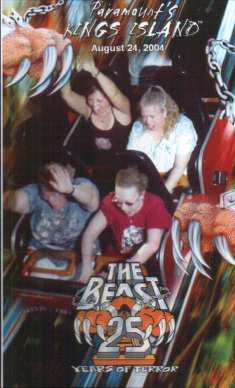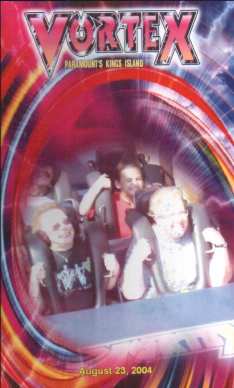 Starting a new round of coaster riding in August of 2004!  We started at King's Island north of Cincinnati, then Kennywood, Dorney and Knoebel's.  We got season passes at Dorney as they are also good at Cedar Point, and Michigan Advenure plus a couple others!!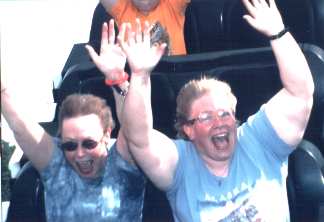 Above we are riding the Steel Force a wonderful smooth hypercoaster with lots of airtime!!

Our Newest Favorite coaster does not have pictures available.  It is The Phoenix at Knoebels.  Lots of airtime and not rough at all!  We went 6 times!!