Would you do it again?............. Oh YEAH!

In October of 2000, Mom and little brother Jeff went skydiving!  The Mile Hi Skydiving Center is just a few miles from where Jeff lives in Boulder, CO.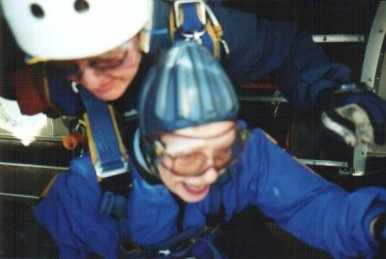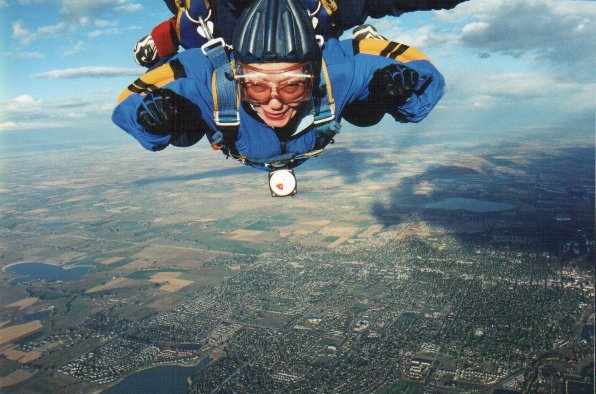 Connected by harness in a tandem jump, Mom gets ready to jump out of a perfectly good airplane at 12,500 feet.  Jeff already did!

Freefall for 45 seconds.......... don't forget to breathe!!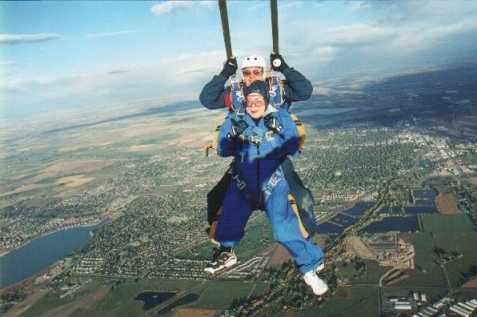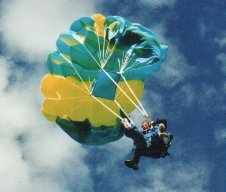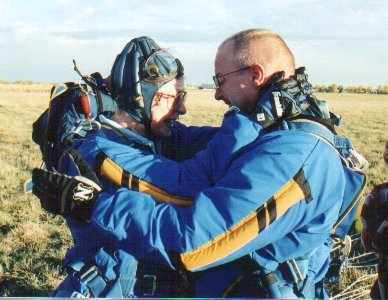 You couldn't wipe the grins off their faces with a sledge hammer!